Google is preparing for a paradigm shift with Fuchsia, as it may play an integral part in creating the future ecosystem for smart devices. Fuchsia OS is the third operating system in Google's portfolio that also includes Chrome OS and Android. As of today, it's under development and many aspects are kept secret. It is believed that Fuchsia OS might replace the current Android but not in the immediate future.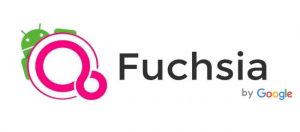 Cross-device OS
First of all, Fuchsia differs from Chrome OS and Android since it's designed for different platforms. This project was created from scratch to overcome the limitations of Android as more personal devices, and other gadgets come online. It's being designed to better accommodate voice interactions and frequent security updates and to look the same across a range of devices, from laptops to tiny internet-connected sensors.
Fuchsia is a cross-device OS which will work seamlessly on any device be either your phone, tablet, desktop, laptop, wearables, and more. Fuchsia might be the first assistant-first OS. Everything you are doing on the screen will be visible to Google Assistant.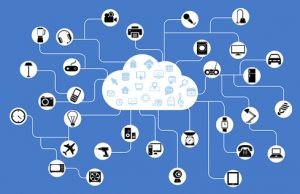 Current Stage of Fuchsia OS
The Fuchsia Google is at its blueprint stage. a lot of operating systems, for both mobile and desktop, are based on the Linux or UNIX kernel. Even Android is based on Linux kernel. The Fuchsia OS, however, is based on a microkernel called Zircon, also previously known as Magenta. This is a completely new OS kernel, which is a big leap and risk for Google. This implies that the OS will be vastly different from the Android OS. At the moment, Android, which was developed when phones were just beginning to use touchscreens, is also not built to handle the type of voice-enabled apps that Google sees as the future of computing. So Fuchsia is being developed with voice interaction at its core. The design is also more flexible in that it adjusts to multiple screen sizes — an attempt to cater to the new products, such as televisions, cars and refrigerators, where Google is spreading its software.
More about Fuchsia OS
Fuchsia is divided into four distinct layers-
First layer – Zircon: Zircon is the first layer and the foundation of Fuchsia OS. As we have already discussed previously that Fuchsia is not based on Linux. It uses a new kernel which has been designed to scale for every device either be the phone or desktop computers or IoT devices.
Second layer – Garnet: The first layer built onto Zircon is called Garnet. Garnet is responsible for managing all the things that an OS requires such as device drivers, software installation, network, etc.
Third layer – Peridot: The next layer in Fuchsia OS is the Peridot and is responsible for handling the Fuchsia modular app design.
Fourth layer – Topaz: Topaz is the top layer of Fuchsia OS and provides support for Flutter. All the apps we use every day will be included in the layer.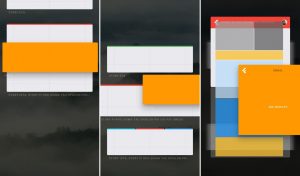 Release Date
Android remains the world's most popular operating system, and it is likely to remain that way in the coming time. Before Google decides to reveal more details of the Fuchsia project, no one (except Google itself) can tell for sure if it's an indeed new-gen operating system or just a big empty bubble.
References
https://www.theverge.com/2019/5/9/18563521/google-fuchsia-os-android-chrome-hiroshi-lockheimer-secrets-revealed