Pop culture is constantly evolving, and the past decade has seen significant shifts in the entertainment industry. From the rise of streaming services to the increasing influence of social media, here are five ways pop culture has changed in the past ten years:
Streaming services have revolutionized the way we consume media. Gone are the days of waiting for a TV show or movie to come on cable or renting a physical copy from a store. Now, with streaming services like Netflix, Hulu, and Disney+, we can access a vast library of content at the click of a button.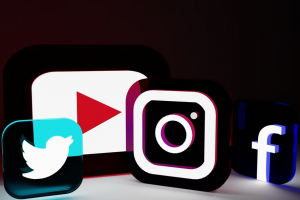 Social media has become a major player in the entertainment industry. Celebrities and influencers now have direct access to their fans through platforms like Instagram, Twitter, and Tik-Tok. They can use these channels to promote their projects and interact with their audience. In turn, fans can also use social media to stay up-to-date on their favorite celebrities and shows and share their thoughts and opinions with a broader audience.
The importance of representation has gained more attention. Recently, there has been a push for more diverse and inclusive representation in media, both in front of and behind the camera. This has led to an increase in shows and movies featuring diverse casts and storylines and has also helped to raise the profile of marginalized voices in the entertainment industry.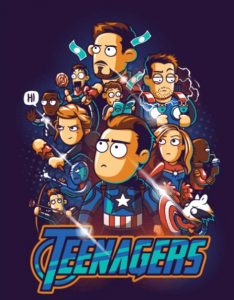 The rise of fan culture has changed the way we engage with entertainment. From fan fiction to fan art to conventions, there are countless ways for fans to engage with their favorite shows, movies, and celebrities. This has also led to the rise of "stans," or highly passionate and vocal fans, which can significantly influence a project's success or failure.
Recent fan-culture for the Avengers franchise has been heavily focused on the films, particularly the Marvel Cinematic Universe (MCU) series of films. With the release of films such as Avengers: Endgame.
The entertainment industry has become more globalized. With the proliferation of streaming services, it's easier than ever for content from other countries to reach a global audience. This has led to the rise of foreign language shows and movies that are gaining popularity in different countries and have contributed vastly to the diversification of pop culture.
Overall, the past decade has seen significant changes in the entertainment industry, and it will be interesting to see how pop culture continues to evolve in the future